Specialties: Geographic Information Science, Remote Sensing, LiDAR, Wetland Hydrology, Spatial Data Science, Cloud Computing
See Also: Personal Website, Curriculum Vitae, LinkedIn, GitHub, Twitter, YouTube
Qiusheng Wu's research interests include Geographic Information Science (GIS), remote sensing, and environmental modeling. More specifically, he is interested in applying geospatial big data, machine learning, and cloud computing (e.g., Google Earth Engine, Amazon Web Services) to study environmental change, especially surface water and wetland inundation dynamics. He has developed and published various open-source packages for advanced geospatial analysis, which are available on GitHub. More information about his research can be found on his personal website and research blog. 
Courses taught at UTK:
GEOG 111 – Our Digital Earth
GEOG 312 – First Steps in GIS Programming
GEOG 411 – Intermediate GIS
GEOG 414 – Spatial Data Management
GEOG 495 – Wetland Mapping and Monitoring
GEOG 501 – Colloquium in Geography
GEOG 510 – Geographic Software Design
Open-source Projects:
I have developed a number of open-source packages that have been widely used by the geospatial community, such as geemap, leafmap, geospatial, lidar, and WhiteboxTools frontends (e.g., whitebox-python, whiteboxR, whitebox-ArcGIS, whitebox-jupyter). Check out my GitHub page for more information about the projects I am working on.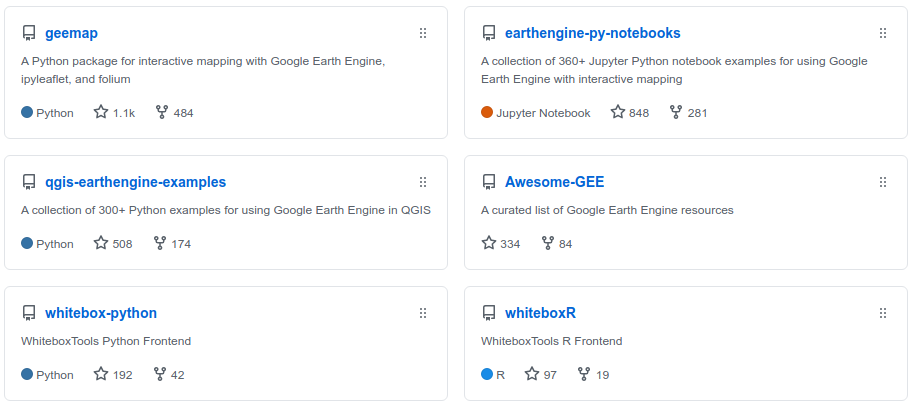 YouTube Channel:
Check out my YouTube channel for Google Earth Engine and GeoPython tutorials.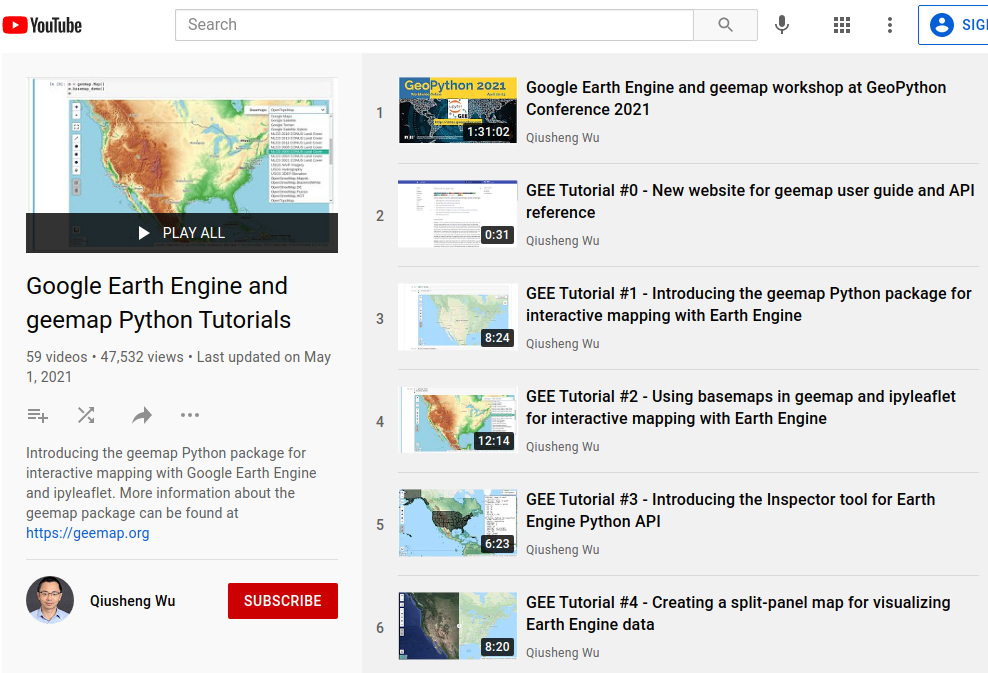 Contact Information
Dr. Qiusheng Wu
Ph.D., University of Cincinnati
Assistant Professor
309 Burchfiel Geography Bldg.
Knoxville, TN 37996-0925 Phone: (865) 221-8824
Email:
qwu18@utk.edu